Let's join forces to conquer debt and manage your money.
Do you feel overwhelmed and anxious about money?
Or maybe you just don't know where to start. When it comes to managing your money, most people struggle to find a good starting point. Should you pay off debt or invest? Should you rent or buy a home? Should you save for a rainy day, or go on a once in a lifetime trip? There are so many decisions to make, do you find yourself making no financial decisions or progress at all?!
It doesn't have to be that way. You don't need to figure this money stuff out on your own.
"Carly has empowered me not only to make better financial choices, but to actively pursue my dreams through careful planning and wise decision making." 
Ashley Hurst, Owner of Wellness by Design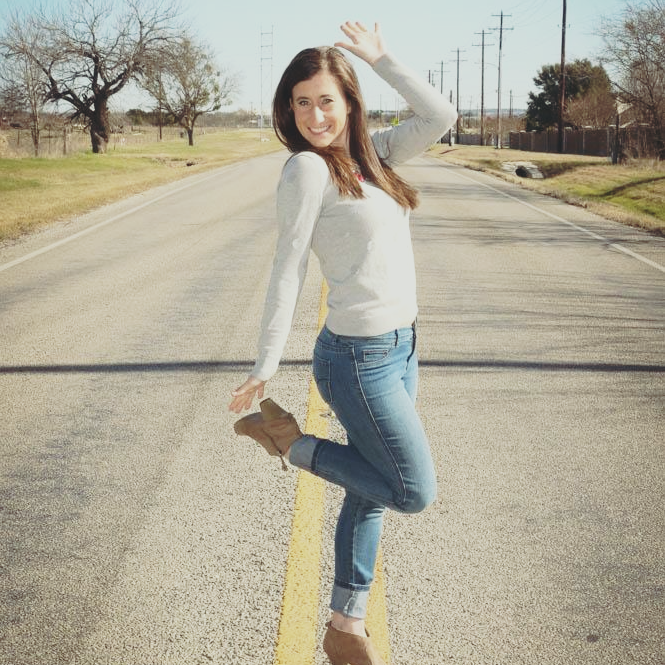 Hi, I'm Carly!
I studied Finance at the University of Texas and graduated owing over $35,000 in student loans and a car loan, but by age 26 was debt-free with a nest egg over $100k.
The crazy thing is during that time I only made around the median household income.
If I could pay off debt and build savings at a young age, then anyone can with a little education and a plan.
I took what I learned studying Finance and my personal experiences as a millennial and created Best Money Class Ever, a 4-week money class. I've been a guest speaker with over 50 organizations like Hack Reactor, Dress for Success, Social Solutions and more. Over 1500 people have attended my class, workshops, and speaking engagements.
I started getting emails and requests from people wanting me to look at their exact financial picture and help turn things around.
That's when the idea to officially offer individual money coaching sessions was born.
Why get money coaching?
Money coaching is designed to educate and empower you to make smart decisions about money.
CBS News reported that money is the leading cause of stress in America. It's no wonder why.
According to Student Loan Hero, the average college graduate owes $37,172 and 11% of borrower's are delinquent. Plus, 76 % of Americans are living paycheck to paycheck. Forbes also reported that 63% of Americans don't have $500 in savings to cover an unexpected expense.
Be smart with your money.
There are more degrees and advanced degrees earned than ever. It makes sense to want to be smart with your money too. It boils down to two options: you can spend a lifetime spending interest on debt or earning interest on your investment.
With money coaching you'll learn how to pay off debt and invest to see your money grow and work for you.
Money affects all areas of your life and these areas influence your personal wellness and stress level every. single. day.
"Carly created a step-by-step process for becoming debt-free and financially secure."
 Claire Williams, Former Master's in Professional Accounting Council President at UT, the US News #1 Accounting Program
What exactly will you learn?
You'll get a step-by-step plan on how to:
Start investing confidently 
Get out of debt
Save for emergencies
Plan for the fun things in life like buying a home or car
How to define financial independence
Become Chief Financial Officer run the business of you by filling in your own financial statements
Bonus videos:
A brilliant system to managing money day-to-day
How to save thousands of dollars a year on groceries
A simple exercise proven to help you reach your goals  
A fool-proof way to avoid impulse purchases
What comes with money coaching?
Here's what comes with one money coaching session:
Four modules with 20 video lessons that you can immediately view
A downloadable workbook with my best money tips
Your very own Financial (day) Planner. This is a master spreadsheet that's a financial plan and day planner that you can use year-round
1-hour coaching session by phone or Skype
Executive Summary, a downloadable workbook with a recap of your money coaching session
"I like the usable workbook, online/downloadable budgeting tools, willingness to work with individuals, and enthusiasm!"  
Daniel Palmer, Software Engineer